Turkish Laser Downs Chinese-built, UAE-operated, UAV in Libya?
A UAE-owned and operated Wing Loong II unmanned aerial vehicle (UAV) was reportedly shot down by a laser weapon mounted upon a Turkish Otokar Cobra wheeled personnel carrier near the northern Libyan city of Misrata. The laser weapon was developed by Turkey primarily as a counter-UAV platform with a secondary role in counter-IED (improvised explosive ordnance).
Although imagery has appeared on Chinese television, there has been little independent confirmation of the incident. The GNA (Government of National Accord) released a press statement with no mention of the Turkish laser; "Our heroic forces in the southern axis of the central military region successful shot down this morning a Wing Loong UCAV loaded with missiles that the UAE was supporting war criminal Hafar [sic] with it… It was trying to attack civilian targets in the vicinity of the city of Misrata."
If proven true, a milestone has been reached in modern warfare with the first recorded use of a laser weapon to down an enemy aircraft, albeit in this case unmanned. Overt Defense will update this article as soon as confirmation is received.
In related news, two Israeli-manufactured Aeronautics Orbiter-3 UAVs were apparently downed by the Libyan National Army (LNA). The Orbiters were purchased by the Turkish government and then seemingly gifted to the GNA. They were downed in late July, however, news of the incident was only made public earlier this month.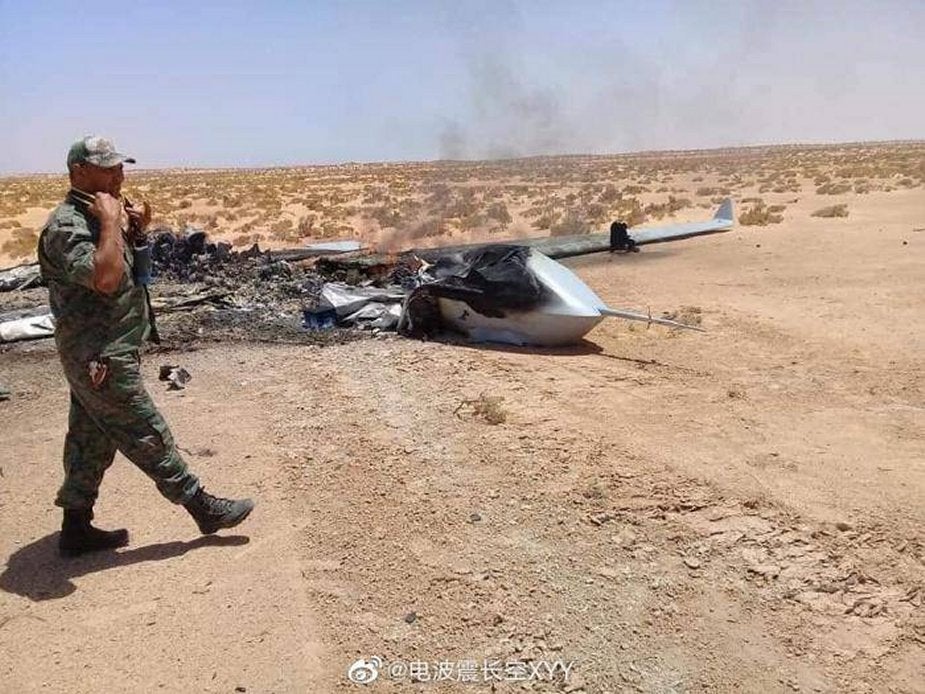 Aeronautics are infamous for another incident in Azerbaijan which resulted in a two-year export ban. As part of final contract negotiations for the sale of a number of Orbiter-1K loiter munitions ("suicide drones") in 2017, Aeronautics were asked for a "live fire" demonstration of the Orbiter-1K against an Armenian position. Because of pending legal action, the details remain unclear but it appears Israeli technicians refused to launch the platform against a live target although allegedly senior officials from the company did attempt to complete the demonstration but missed the target.
Other Israeli firms have been busy in Azerbaijan. Elbit Systems reportedly sold Azerbaijan the SkyStriker loiter munition earlier this year. They have also purchased the Aerospace Industries Harop, one of which was controversially deployed in 2016 to destroy a bus killing seven Armenian citizens.