Korea's Light Attack Helicopter Prototype Flies For First Time
Korea Aerospace Industries' (KAI) Light Attack Helicopter (LAH) prototype performed its maiden flight on July 4. The 20-minute flight was performed by two pilots at a KAI facility in Sacheon, Korea.
The LAH is being jointly developed with Airbus around the Airbus Helicopters H155 (also known as the EC155 under its previous Eurocopter designation) twin-engine platform.
The most distinguishing modifications from the base H155 platform include a nose-mounted 20 mm cannon, as well as wings with hardpoints for rocket or gun pods.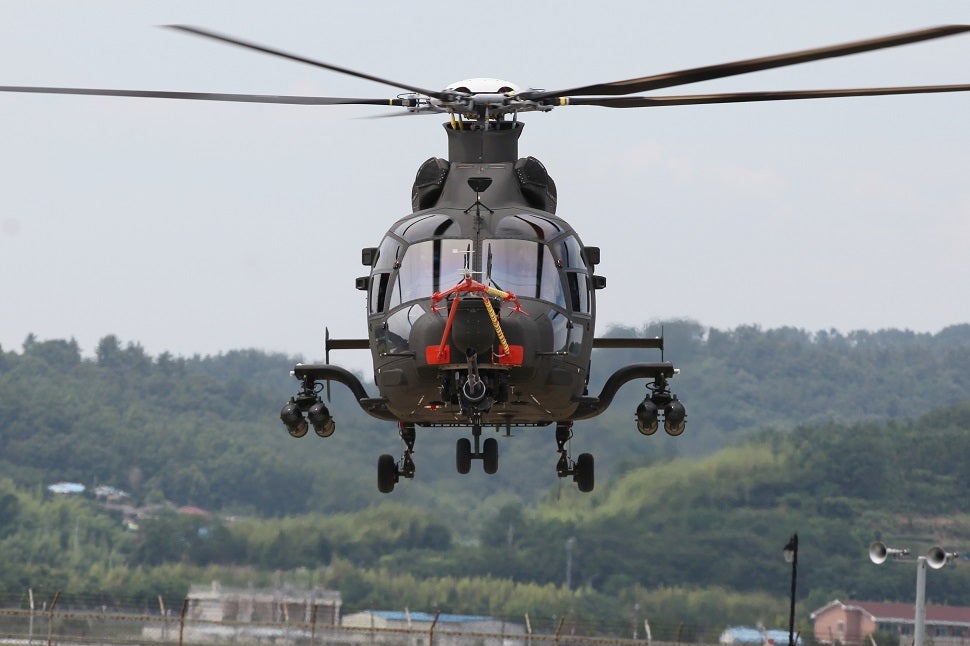 "I am thankful to all the people who made efforts for the successful first flight of the LAH," Flight Global quoted KAI chief executive Kim Jo-won as saying, promising a thorough flight test campaign.
The test flight closely follows ground-based engine trials of its two Arriel 2L2 engines in April. The engines are co-produced between Safran Helicopter Engines of France and Hanwha Techwin of South Korea. They are the most powerful variant of the Arriel engine family so far, with a take-off power rating of 1024 shp each.
The engines are expected to be licence-produced at Hanwha Techwin's plant in Changwon, South Korea. Maintenance, repair, and overhaul are also to become the domain of Hanwha Techwin.
The LAH is being developed for the Republic of Korea Army (RoKA) and aims to provide an attack helicopter capability as the ageing fleets of MD 500 and AH-1 Cobra attack helicopters are nearing their retirements.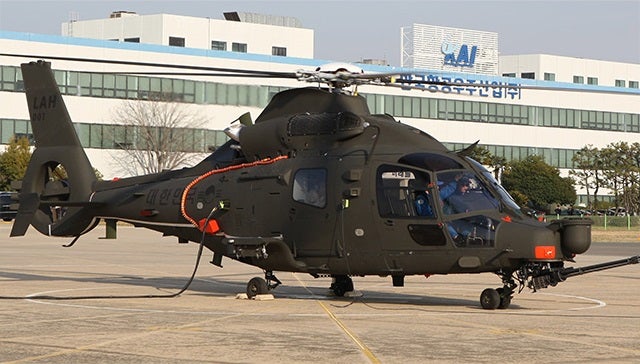 The RoKA has a requirement for more than 200 light attack helicopters, which the LAH is expected to fulfil. The first deliveries and entry into service are scheduled for 2022-23.
Jane's was able to quote Airbus Helicopters officials at the Seoul International Aerospace and Defense Exhibition (ADEX) in 2015, where they said the company aims to sell 300-400 KAI LAH helicopters to foreign customers. Jane's was also able to report that Airbus Helicopters plans to move its H155 assembly line from Marignane, France to South Korea in 2020, with production set to run through to 2050.