Embraer and ELTA To Develop Airborne Early Warning Aircraft
Brazil's Embraer and Israel's ELTA Systems, a subsidiary of Israel Aerospace Industries (IAI), signed a Strategic Cooperation Agreement at the 2019 Paris Air Show to develop the P600 AEW (Airborne Early Warning) aircraft.
The P600 AEW is to be based on the Embraer Praetor 600 business jet, mated with the upcoming IAI/ELTA 4th generation Digital Active Electronically Scanned Array (AESA) radar with integrated identification friend or foe (IFF) capabilities.
Embraer will be responsible for the aircraft platform, ground support, communications system and the integration of the systems with the aircraft, while ELTA is to provide the AEW radar system, SIGINT (signals intelligence) and other electronic systems and the integration thereof.
Embraer and ELTA take aim at an underdeveloped market segment with P600 AEW, striving for a more cost-effective solution compared with the generally much larger and more expensive AEW systems already in existence.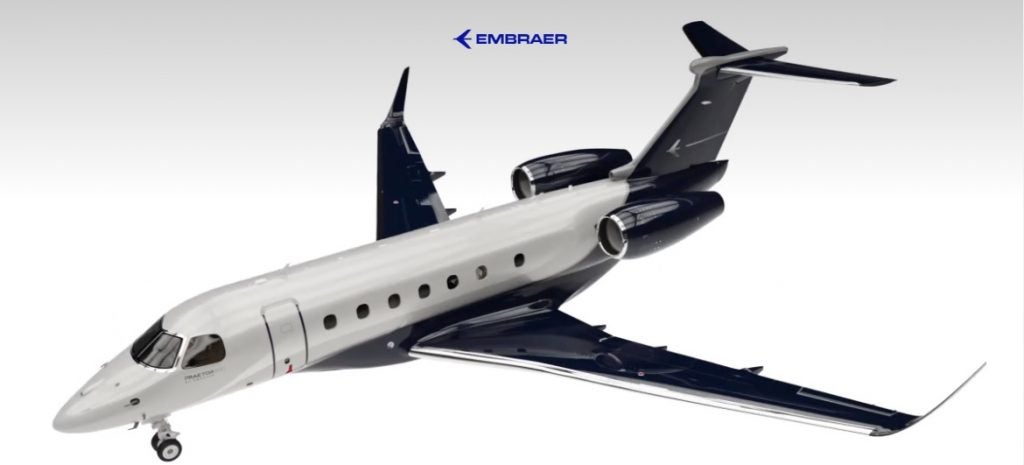 "This aircraft delivers superior performance and flexibility that translates into the greatest value proposition in its category," Jackson Schneider, President & CEO Embraer Defense & Security was quoted as saying by Mönch Publishing Group at the Paris Air Show.
"The P600 AEW addresses the growing market of intelligence, surveillance and reconnaissance capabilities for countries that require cost-effective, high performance and flexible solutions for defense and homeland security missions," IAI staff said, positioning the new system as a value proposition.
The radar system has previously been successfully mated with more expensive platforms, such as the Gulfstream 550, but with the introduction of Embraer's new aircraft, ELTA was able to gain access to a more cost-effective solution, Avishai Izhakian, deputy general manager at IAI's Airborne Systems and Radar division was quoted as saying to the Jerusalem Post.
First flown in 2018, the 600 version of the Embraer Praetor business jet line is developed to a fully fly-by-wire aircraft with a range of 7,400 kilometers and a minimum take-off distance of less than 1,500 meters.