Saab Gripen E Not Attending Swiss Flight Tests, Program Participation in Doubt
Saab have confirmed, via press release, that it will not participate in Swiss Air Force flight tests for its Gripen E platform after Swiss defense procurement agency Armasuisse formally recommended Saab withdraw.
According to the statement, the reason given is that the flight test program is only to evaluate aircraft that are "operationally ready" in 2019, which the E variant of Gripen is not, although Saab maintains it will be able to fulfill deliveries of the type starting in 2025.
The Swedish company proposed to partake in the flight tests with a combination of the Gripen E test platform, as well as an operational Gripen C. Armasuisse, however, did not accept this proposal. Saab meanwhile maintains that other vendors partaking in the program have performed their flight tests with different aircraft versions than those offered.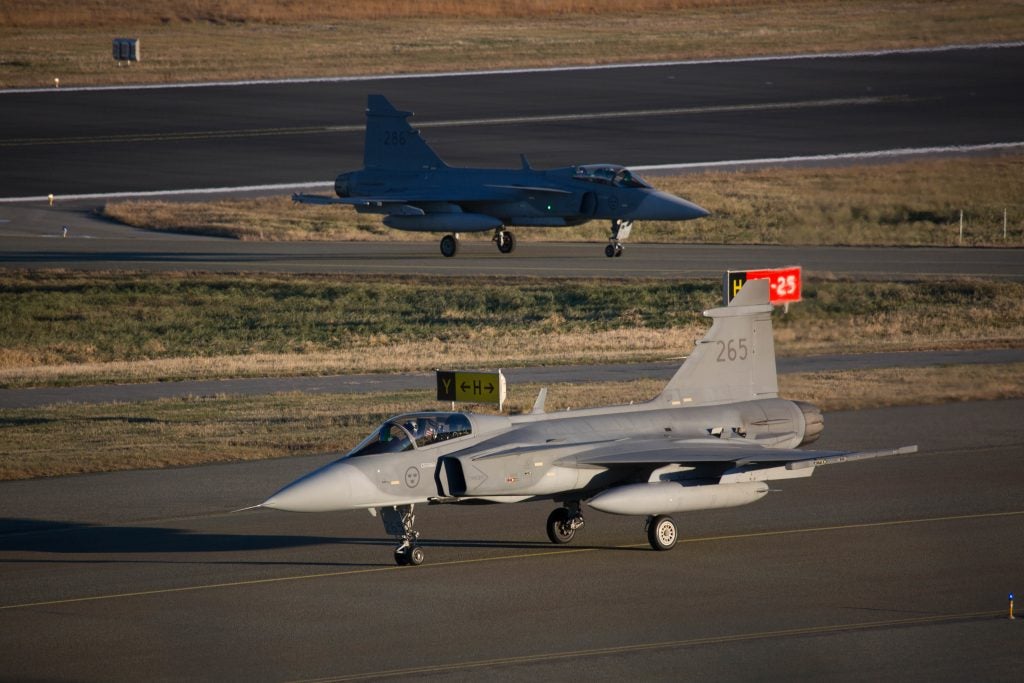 Competing against Saab for the Swiss Air Force tender are Boeing, from the US, with its F/A-18E/F Super Hornet, Dassault from France with Rafale, Airbus from several European countries with the Eurofighter Typhoon, and Lockheed Martin, also from the US, with its F-35A.
Saab Disqualified?
After Saab released its statement, Armasuisse released a statement (in German) of its own, going further than Saab's earlier statement.
Although the two statements agree on the chain of events, Armasuisse states that Saab's not partaking in the flight tests disqualifies it from the program entirely, as allowing it to perform flight tests at a later date would give it an unfair advantage over the other competitors, stating that this is "not an option."
Saab's offer, as presented in January of 2019, still stands according to Saab's release.
Second Attempt
Saab has won the Swiss fighter replacement program before with the Gripen E, before the deal was narrowly voted down by the public in a binding referendum in 2014, after which Sweden moved to adjust the program with Brazil as the launch customer.
Days before that referendum, however, a confidential Swiss Air Force report was leaked to the media in which it became clear that Gripen did not meet all of the minimum requirements, suggesting it was instead preferred over the Eurofighter Typhoon and Dassault Rafale on price.