China's PLA Navy Celebrates 70th Anniversary with Fleet Review & a New Destroyer
Late last month the might of China's People's Liberation Army Navy (PLA Navy) put on an impressive display, showing off some of their newest vessels and unveiling a brand new destroyer – the first of the Type-055 class.
The occasion? The 70th anniversary of the PLA Navy's creation in 1949. President Xi Jinping, also general secretary of the Communist Party of China Central Committee and chairman of the Central Military Commission, was on hand to review the fleet of 32 Chinese navy vessels. But China's second aircraft carrier, the yet to be named – Type 001A, was not present. The new destroyers will form an instrumental part of China's future carrier groups with the Type-055 offering impressive defensive and offensive capabilities both as part of a carrier group or as part of a destroyer squadron.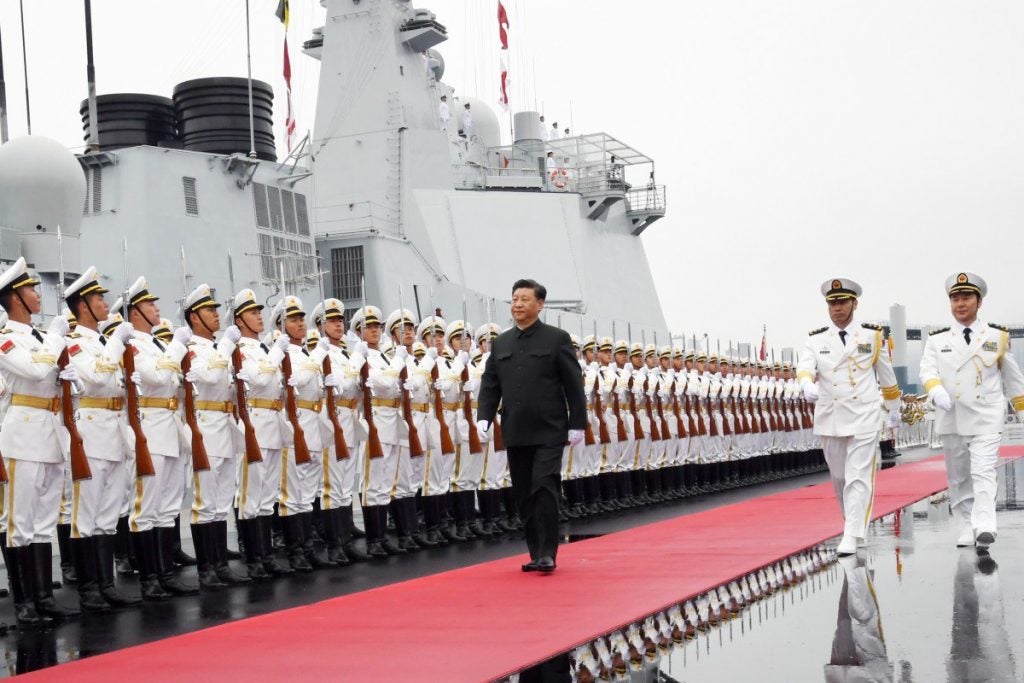 Formed in six groups, including submarines, frigates, support ships, amphibious landing ships, a group led by China's new aircraft carrier, the Liaoning, and a destroyer group led by the Nanchang, China's first Type 055 destroyer. The new Type-055 will replace the Type-052D destroyers currently in service. To date four Type-055 destroyers have been launched with three still fitting out and at least three more under construction.
The new destroyer, code-named the Renhai-class cruiser by NATO, is China's answer to the US' cruisers. A multi-role vessel designed for air defence, anti-submarine warfare and engaging surface combatants. The Nanchang has a displacement of more than 10,000 tons, she is a 180m long, and 20m in the beam (width). She has a H/PJ-38 130 mm dual-purpose naval gun, 112 VLS cells capable of launching a mix of anti-air, anti-ship, land-attack and anti-submarine missiles. This number of cells surpasses the US Arleigh Burke-class destroyer's 96 cells but falls just short of the Ticonderoga-class cruiser's 122 VLS cells.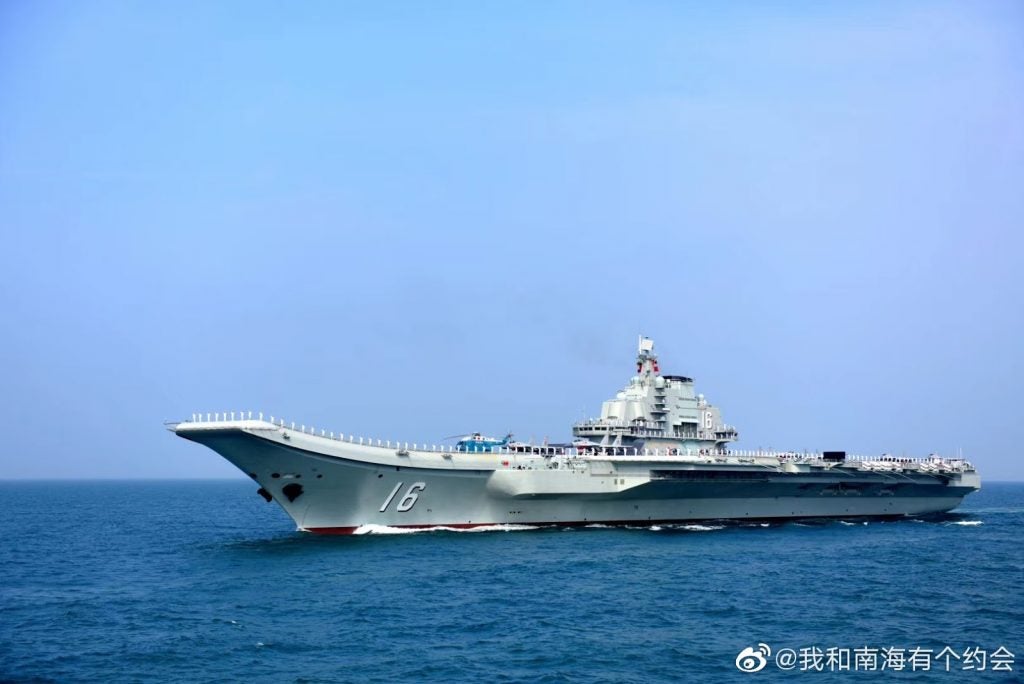 During the review President Xi took the opportunity to portray China's burgeoning navy as a means of levelling the playing field with other world powers and stating that China "is committed to creating a security environment featuring equality, mutual trust, fairness and justice, joint participation and shared benefits." He concluded by saying that China "are willing to work with their foreign counterparts to actively contribute to maritime development and prosperity. …instead of resorting to violence or threatening with violence. All countries should consult as equals, improve the mechanism for communication in the face of crises, strengthen regional security cooperation and promote the proper solution to maritime disputes."
The review was also joined by 18 vessels from 13 foreign countries including Russia (who sent an Admiral Gorshkov-class frigate), India (who sent their new guided-missile destroyer INS Kolkata), Japan, Bangladesh (whose guided missile corvette BNS Prottoy attended) , South Korea (sent Incheon-class frigate ROKS Gyeonggi), Brunei, Australia (represented by HMAS Melbourne) and the Philippines
China's attempts to seem non-confrontational come as the U.S. Naval Institute News reports that a new U.S. military strategy for the Indo-Pacific will be outlined next month. Laying out responses to China's militarization of its artificial islands and its various territorial and diplomatic disputes with neighbours.