India to buy Italian and American Sniper Rifles
The Indian Army is about to deploy two new new types of bolt-action sniper rifle for use in the region of Kashmir.
24 new sniper rifles have been bought "in emergency", to start replacing India's Russian Dragunov sniper rifles that lack both Picatinny rails and bipods.
The new bolt-action rifles include the Italian Minerva Tactical Scorpio TGT, chambered in .338 and made by Victrix Armaments. (picture above and below)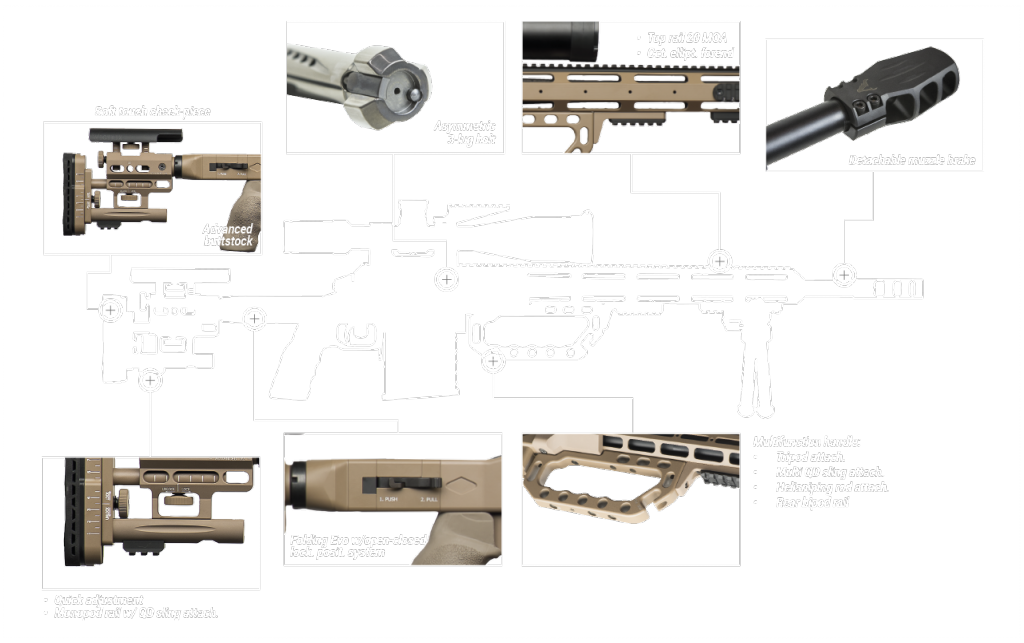 The other model is an American Model 95 .50 BMG bullpup rifle made by Barrett. (below)

About the Barret Model 95:
The bolt-action Model 95 represents the ideal balance of size and performance. Its innovative bullpup design minimizes overall length without sacrificing ballistic performance or accuracy of the proven 50 BMG cartridge. Fed from a 5-round detachable box magazine, the combat-proven Model 95 is the pinnacle of simplicity for end users who demand precision, reliability, and power on the range or in the fight.
In total India has bought almost 6 000 Beretta .338 Lapua Magnum Scorpio TGT and Barrett .50-calibre M95 sniper rifles
The sniper rifles have have a potential range of 1 500 to 1 800 metres.
Some 10.2 million rounds of ammunition are said to be part of the deal, some of which will be produced in India in a technology transfer between Nations.