USMC Wants Less-Lethal Long Range Electro-Muscular Incapacitation Munitions
US Navy has published a solicitation for development of "Small Arms Long-Range Human Electro-Muscular Incapacitation (HEMI) Munition". The solicitation was published on the website of a US government program called SBIR (Small Business Innovation Research).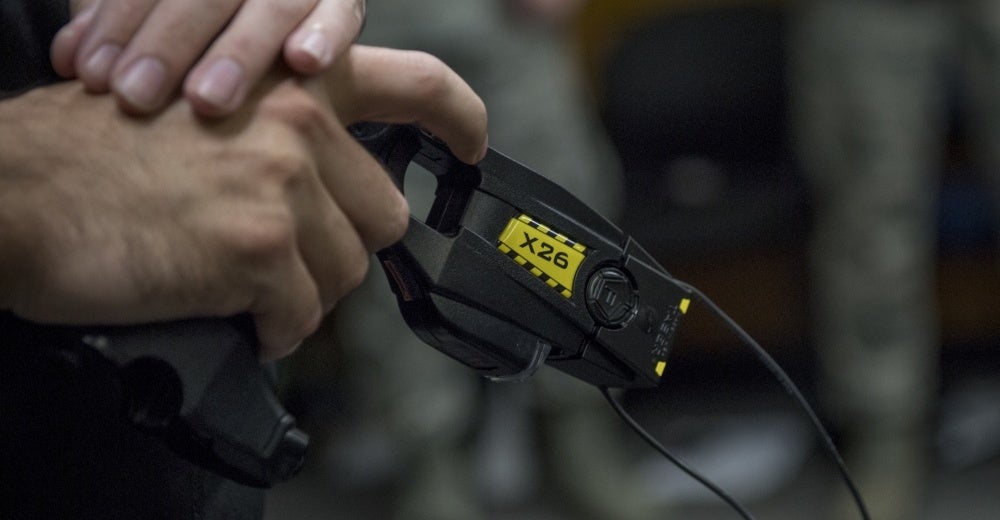 According to the solicitation text, currently all the services field the Taser International X-26 "Taser" as a non-lethal electro-muscular disruption device which is a relatively short range measure. What the Marines want is a small caliber, wireless, longer range and duration, low-cost munitions that can be fired from standard weapons. Here is the list of requirements for these munitions quoted from the solicitation text.
The Marine Corps is seeking innovative technologies to design a low-cost (< $1,000 per round) HEMI munition that can be employed via a conventional DoD small Arms weapon with the system, subsystem, and component performance specifications and system attributes below:

1. A minimum safe range of 5 meters and a maximum effective range of 100+ meters

2. Deliver non-lethal human incapacitation duration of effect (threshold of 30 seconds to an objective of greater than 3 minutes)

3. Deliver non-lethal human incapacitation effect with an overall charge of ~50 Coulombs or less (Commercial-off-the-shelf HEMI waveform's deliver a total charge of ~100 Coulombs)

4. Suitable projectile flight stability to achieve the min-safe/max effective range capability with a low risk of significant injury with respect to the blunt impact effects of this round "hitting" human targets accurately at 100+ meters

5. Advanced reliable round attachment capability to a human body and through common natural clothing (i.e., fabric, denim, leather, etc.) to ensure delivery of HEMI effects for the required time duration mentioned above

6. HEMI waveform generator capable of effectively inducing non-lethal HEMI effects Effective compact battery suitable for small arms weapon ammunition

7. A robust form-factor commensurate with a small arms weapon system and capable of withstanding the gun launch accelerations associated with caliber of the weapon selected.

Note: acceptable calibers could range from .38 caliber/9 mm pistol round form-factors (e.g., commensurate to the Shock-Rounds HEMI .38 caliber bullet to the 12-gauge Taser International XREP HEMI round, or the Joint Non-Lethal Weapons Directorate (JNLWD) 40mm HEMI round). The exact caliber selected will depend on the proposer's innovative approach to meet all the HEMI munition requirements described in specifications above.
Previously, there have been at least four such SBIR efforts, however, none of them ended with a solution that would meet the US Army or US Navy requirements.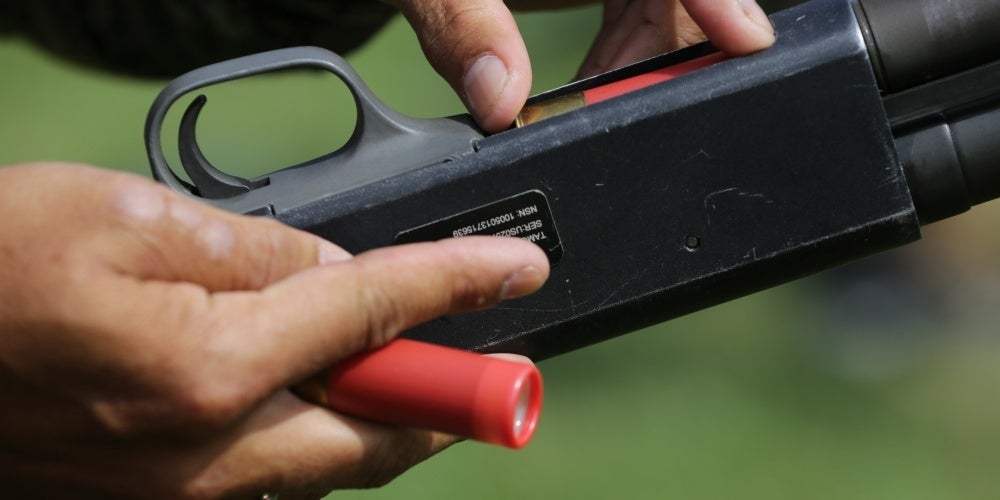 ---
SBIR is a US government program that helps the domestic businesses to engage in Federal research and development programs which has the potential to be commercialized. This program particularly includes projects initiated by the Department of Defense. Besides the program that is the subject of this article, there are a number of other defense and small arms related programs in the list of solicitations. You can read the list and brief descriptions of other SBIR programs by clicking here.
---
Sources:
"N183-140: Small Arms Long-Range Human Electro-Muscular Incapacitation (HEMI) Munition". (2018, August 24). Small Business Innovation Research. Retrieved from: https://www.sbir.gov/node/1508641
Images from www.dvidshub.net