Photo: U.S. Air Force CV-22 Osprey during Trojan Footprint 18
A photo of an U.S. Air Force CV-22 Osprey aircrew assigned to the 352d Special Operations Wing conducts an aerial mission in May, near Powidz Air Base, Poland, during Trojan Footprint 2018.

2,000 NATO, Partner Special Operations Forces rapidly deploy to Baltics for Trojan Footprint 2018.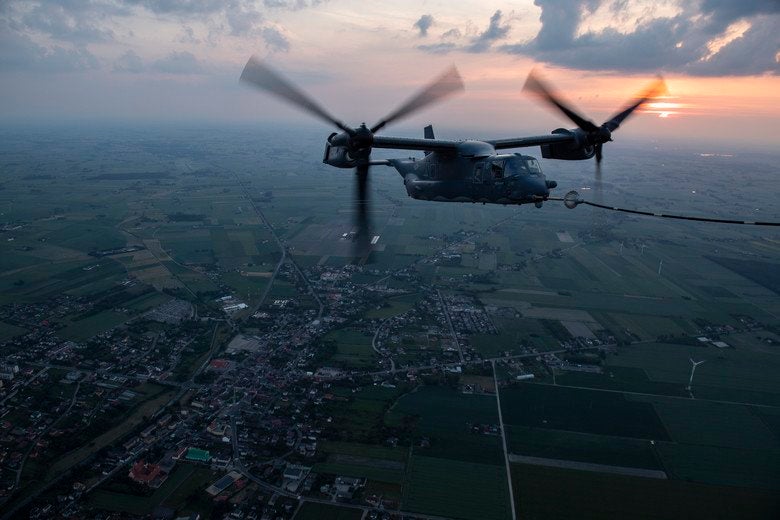 (U.S. Army photo by Staff Sgt. Matt Britton)
Members of the Estonian Defense League guide in a helicopter to a landing zone during Trojan Footprint 18 near Kikepera, Estonia, June 3, 2018. Trojan Footprint 18 is a U.S. Special Operations Command Europe-led exercise over land, sea and air that rapidly deployed 2,000 NATO and partner nation Special Operations Forces from 13 nations to the Baltic region.