Belgium, Denmark & the Netherlands To Set Up Joint SOF Command
At this week's meeting of NATO ministers of defence it has been announced that Belgium, Denmark and the Netherlands are setting up a joint Special Operations Force (SOF) command.
At a meeting in Brussels the defence ministers of the three European nations, Claus Hjort Frederiksen (Denmark), Steven Vandeput (Belgium) and Ank Bijleveld (Netherlands), signed an agreement launching the preparatory work for forming the C-SOCC or Composite Special Operations Component Command.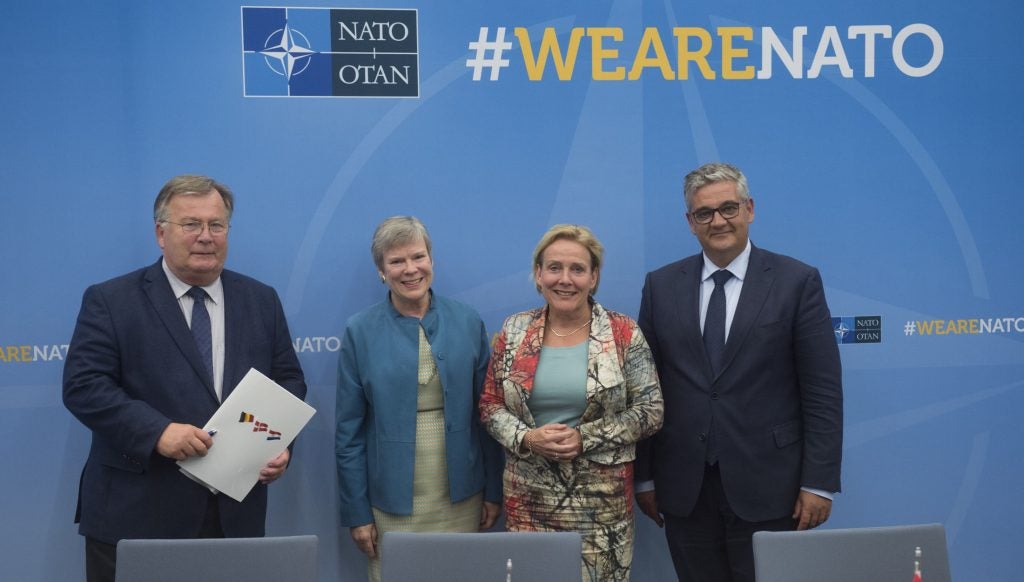 Once operational the new C-SOCC, a this tri-national Special Forces Command, will form part of NATO's Response Force and will support NATO operations as well as other multinational missions led by NATO. The new command will seek to foster SOF cooperation and inter-operability.
NATO's Deputy Secretary General Rose Gottemoeller hailed the new tri-nation initiative as 'extremely timely', explaining that NATO has "recognised the need for this expertise when establishing our Special Operations Headquarters in Mons, Belgium." She added that "this tri-national initiative serves as an important reminder that Special Operations Forces today increasingly operate in a multinational context."
The new command will draw on the member nations established special forces units including Belgium's Special Forces Group, Denmark's Jaeger (Jægerkorpset) and Frogman (Frømandskorpset) Corps and the Netherland's Korps Commandotroepen, the NLMARSOF of the Korps Mariniers and the Brigade Speciale Beveiligingsopdrachten (BSB).
The NATO Special Operations HQ in Mons will provide support and advice for the formation, development and deployment of the new C-SOCC. The project has been in the works since February 2017, and it is hoped that the force will reach initial operation capability in 2019 and will be fully operational by 2021.
Source:
'Three Allies establish Special Forces Command', NATO, Retrieved 08/06/18, from source