Ukraine Develops a New Universal IFV Called BMP-U
UkrOboronProm, a Ukrainian state-owned defence corporation, has published a news release telling about the ongoing development of a new infantry fighting vehicle (IFV) called BMP-U. The new vehicle is designed by the Kharkiv Morozov Machine-Building Design Bureau.  The field tests are scheduled for 2019 and it is expected to be adopted by 2020. Ukraine plans to gradually replace all the BMP-1 and BMP-2 vehicles with the new IFV.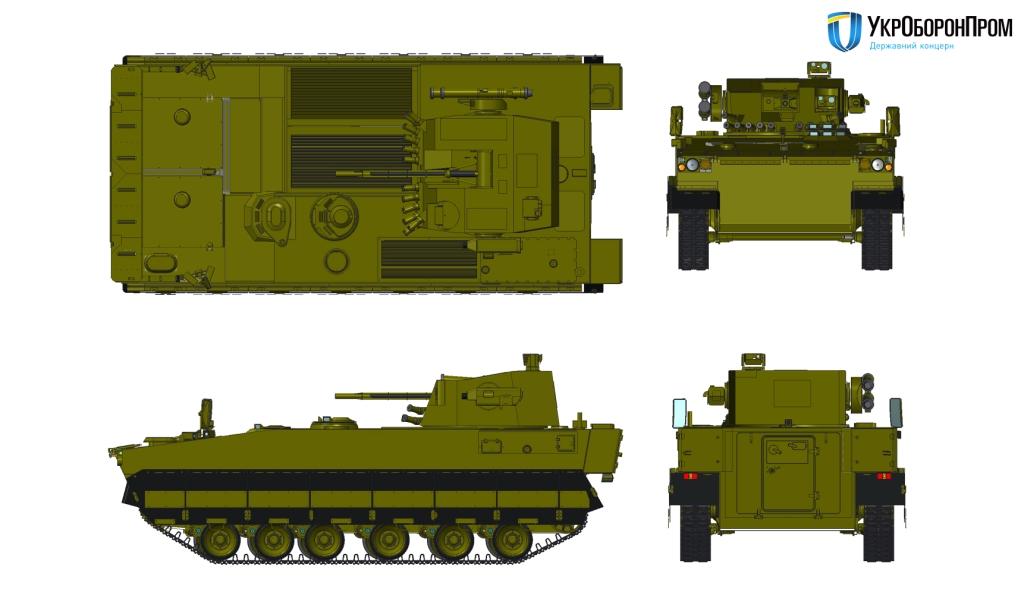 The new vehicles will have a modular design with the base chassis capable of being configured for different tasks such as combat, reconnaissance, medical and evacuation, repair etc. You can find below some of the technical specifications of the new vehicle quoted from the UkrOboronProm website:
BMP-U is intended for transportation and fire support of ground forces. It provides reliable protection for the crew of 3 members and 7 paratroopers. According to calculations, the level of BMP-U protection is 10-12% higher than of BTR-4. In addition, the engine transmission compartment is located in the front of the vehicle, which guarantees a greater level of crew protection.

BMP-U will be equipped with a 735 hp diesel engine and automatic transmission for high maneuverability and speed on the battlefield. Given the mass of a new infantry combat vehicle of 25-27 tons, BMP-U specific power is at the level of 27-29 hp / t. This figure is significantly higher than the specific capacity of BMP-1 (21-23 hp / t.) and modern main battle tanks. In addition, the BMP-U will overcome water obstacles.

The BMP-U will be armed with a new combat module BM-8 with improved characteristics. It is equipped with a 30-mm automatic gun, automatic grenade launcher, machine gun, as well as guided anti-tank missiles "Barrier".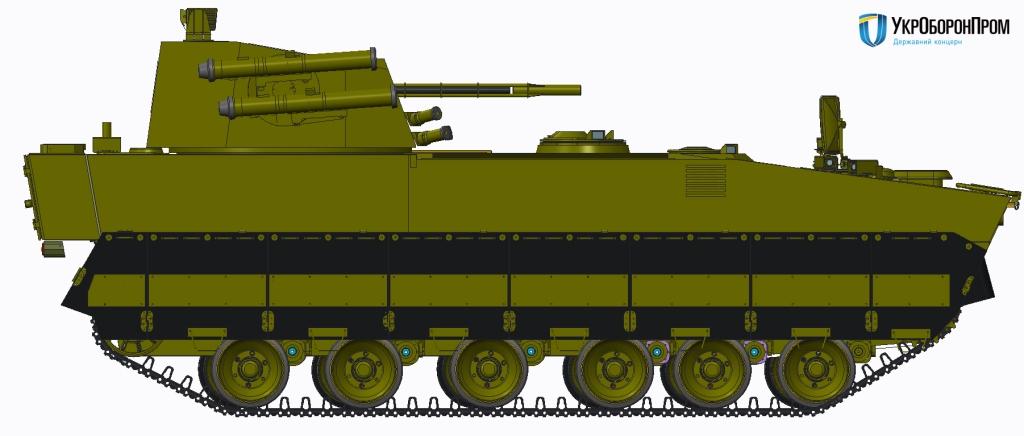 Within the same news release, UkrOboronProm has also announced that they are developing a new tank which is being designed from the ground up including the development of the engine, weapon systems, ammunition etc.
Overt Defense will be following the developments around these projects and reporting about their progress.
_______________________________________________________________________________________________
Sources:
"UOP KHARKIV-MOROZOV DESIGN BUREAU WORKS ON BUILDING NEW COMBAT VEHICLE BMP-U AND PROMISING NEXT-GENERATION TANK". (2018, May 24). UkrOboronProm. Retrieved from: http://ukroboronprom.com.ua/en/media/hkbm-ukroboronpromu-pratsyuye-nad-stvorennyam-novoyi-bojovoyi-mashyny-bmp-u-ta-perspektyvnogo-tanka-novogo-pokolinnya.html
Images from www.ukroboronprom.com.ua