USMC to Transition to 12-Man Rifle Squads
The US Marine Corps has confirmed its intention to transition to a 12 man rifle squad with a new restructuring of the service's most basic unit. The Corps will shift away from the long established 13 man squad to the new formation. This comes following an intense period of experimentation and evaluation through programs including Marine Corps Force 2025 and Sea Dragon 2025.
Formally, a Marine rifle squad was composed of three fire teams made up of four Marines and a squad leader. However, Marine Corps Commandant confirmed that future squads will be composed of three 3-man fire teams and a 3-man command element including a new systems operator and assistant squad leader.
The changes come as the USMC attempt to address rapid advances in technology and attempt to deploy and utilise the new information gathering systems as possible.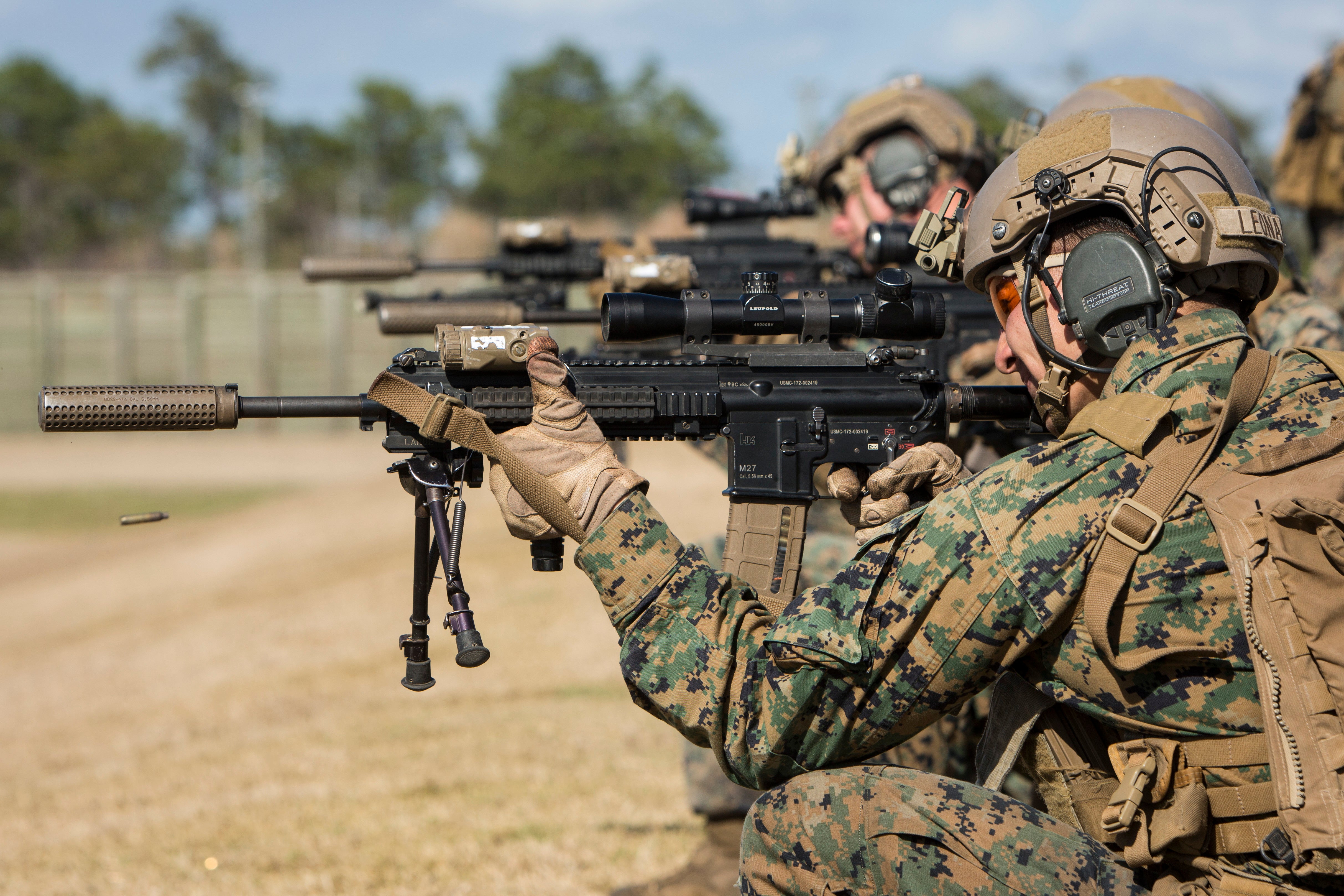 The small arms composition of the new squad will see every member armed with an M27 rifle, a designated marksman using one of these as an M38. The squad will have no light or medium belt fed machine guns and the new M320s that are set to come online in the next fiscal year may not be mounted as under barrel grenade launchers, like the M203. Instead the new M320 could be used as a standalone weapon. Neller also confirmed that the more compact M4 will replace the M16A4 for all non-infantry Marines. The company level will also see some changes to anti-tank weaponry with the the addition of more Javelins at the expense of the TOW.
At a recent Marine Corps Association awards dinner Neller said:
"I believe these changes will make a significant difference. The odds that we got every single one of these things right is probably not a good bet. But there's a whole bunch of small bets out there. There's not a single thing out there that's going to make us or break us. And if we get enough of these bets right, it will make us even better than we are today."
Neller was keen to note that the changes to the rifle squad were reversible and that the newly added squad systems operator will be a communications, surveillance and technology specialist able to deploy Switchblade mini-drones. The new tech specialist will remain an Infantry MOS.
Other organisational changes include the embedding of engineer platoons with infantry companies, the introduction of the Polaris MRZR all-terrain vehicle to infantry marines and the additional of intelligence ops and logistics cells to the company.